Aloha! I'm Jessalyn and I have a passion for healthy and inspired living. I'll be your guide into an exciting new journey of health and inspiration.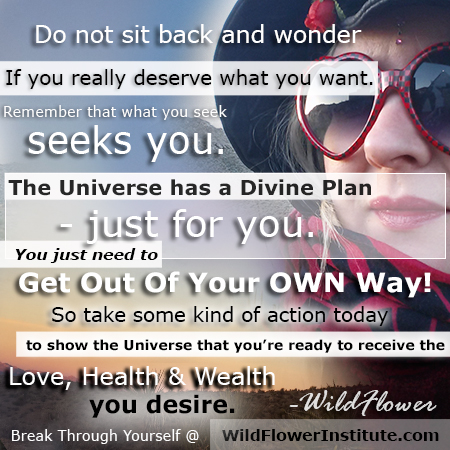 Everyone deserves to live and inspired life! My blog is dedicated to providing the consultations, classes, retreats, resources & tools to help you live an inspired, joyful and abundant life. – Enjoy the journey!
Blessings, Jessalyn
You can view our Inspired Living website at http://www.WildFlowerInstitute.com to find out more about the services and consultations we offer through WildFlower Institute.